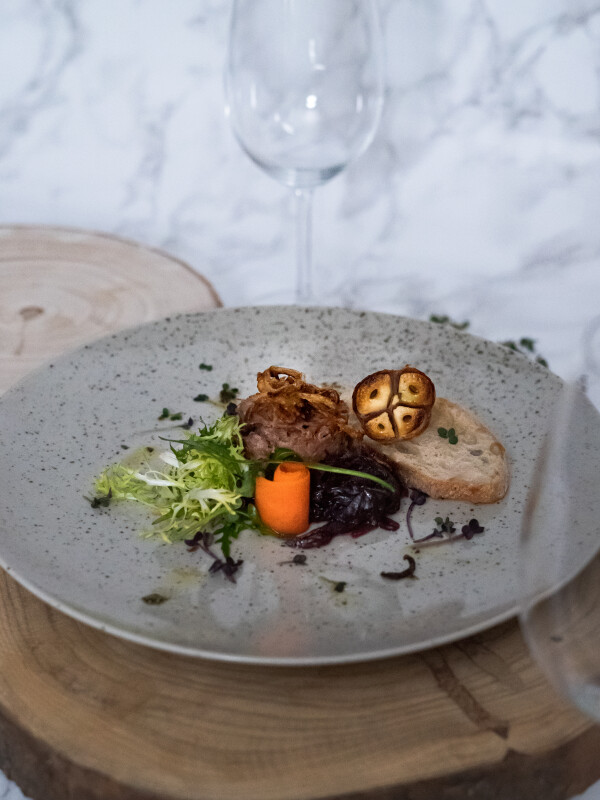 Our Story
About us
Our Botanique kitchen offers traditional dishes prepared from seasonal and local ingredients.
We place great emphasis on proper food processing, fresh vegetables, meat and herbs, which are produced by Czech local farmers.
We can also fully adapt our dishes for both vegetarians and people with gluten intolerance.You will find clearly described allergens on all our menus.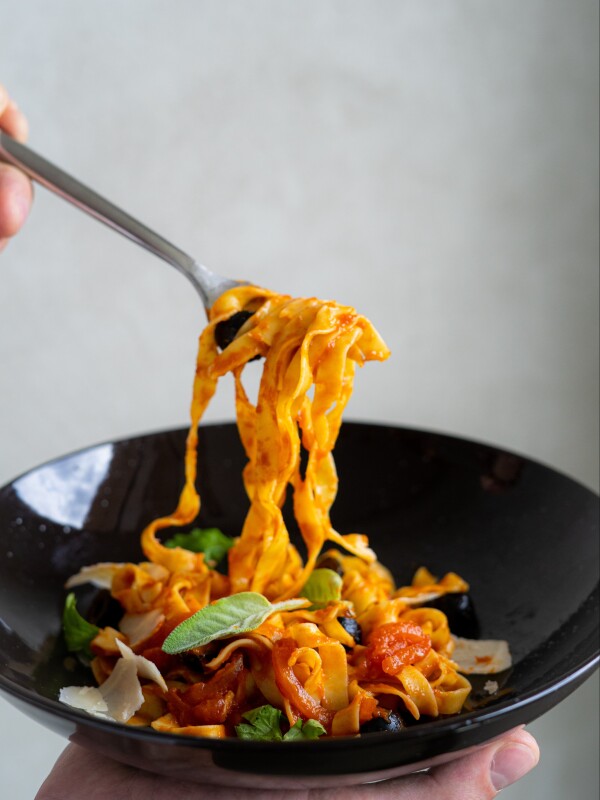 Daily menu
Fresh lunch
The lunch menu is available at an affordable price every working day and is very popular in Karlín among people working in the area.
The fully air-conditioned space full of greenery and the sufficient capacity of the restaurant and large tables make the Botanique Bistro a great place to sit with larger teams of people or for your business meetings.
Everything you get on the table is honestly cooked by a team of chefs made from local ingredients.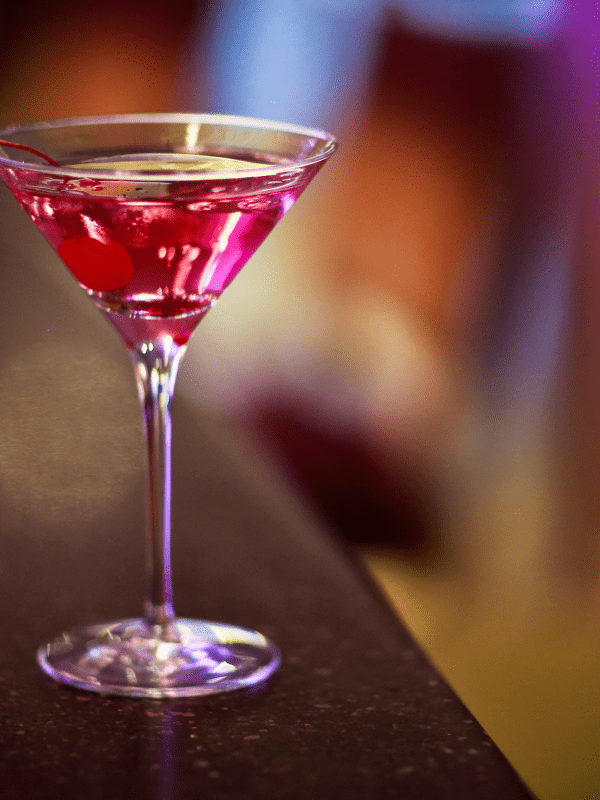 Signature cocktails
Bar Botanique
Taste one of our "signature" cocktails, have a good glass of local wine or quench your thirst with Krušovice beer in the pleasant atmosphere of the Botanique bar.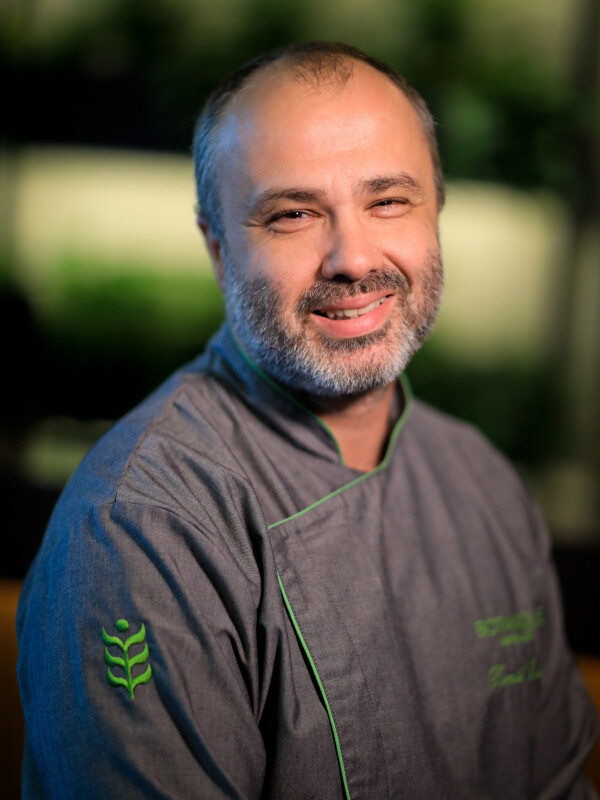 Our Chef
Tomáš Salerno
From an early age, he knew what he wanted to do as an adult and fulfilled his dreams and does the best profession he can be - a chef. Team leadership, creating new dishes, guest satisfaction, this is the lifelong task of the chef profession. "I knew from my grandfather when I was a little boy what it's like to work with fresh products that can be used to make the perfect meal. The smell of fresh herbs, ripe fruits and vegetables together with meat from the breeding of skilled farmers, that's what fills me. Variety, variety, freshness and aroma. This is what the perfect meal served to our guests is supposed to meet. I always try to meet expectations and add something extra with my team."